Guest Blogs
Music & Me: Adele O' Neill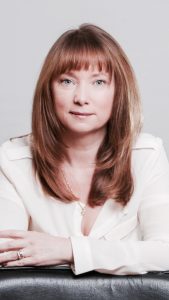 What are your earliest musical memories?
My earliest music memories are of my dad singing. His singing was only ever around the house as he went about his daily routine but I can remember his singing voice as distinctly as though it was just yesterday. I often wondered as a child why he wasn't on stage somewhere! And whether it was a by-product of the music that was current at the time, the music I can remember him singing tended to be Country or Folk songs, usually by Billie Jo Spears, Tony Orlando and Johnny Cash. Although I do remember a few Beatles tunes thrown in for good measure, a few Foster and Allen renditions and even Hank Williams made an appearance once in a while. The song that stuck with me most from my early childhood years though was probably 'Tie a Yellow Ribbon Round the Old Oak Tree.'
Who or what were your musical influences growing up and why?
I tended to be quite passive as a teenager when it came to music appreciation and favoured more of a buffet style approach to finding music that I liked rather than concentrating fanatically on one artist or genre of music. I think I learned early on, after I had spent some of my hard earned pocket money on an album, that just because you like one song by an artist doesn't mean that you'd like the entire album, so since then I pick and choose songs that I like the sound of rather than rely solely on the artist's reputation or history of hits. I'm forever reminding my teenage daughters that they are lucky that they never had the pain of having to forward on a tape to the end of a song that they didn't like or rewind a song that the did like so that they could play it again and don't get me started on the tape unravelling in the player!
My older brother owned the one tape recorder we had in the house and then after that the only record player so I was subjected to a lot of heavy metal music against my will along with some other stuff I actually liked. I specifically remember (having to) listen to ACDC, Lynyrd Skynrd, ZZ Top and the Scorpions being played constantly. I've two favourite songs from that era, the first of which being Winds of Change by The Scorpions and while it was probably the short melodic motifs that appealed to me most at the time (and the fact that it wasn't as anarchic as the others, ) it's the lyrics that resonate with me now. Music and Art in all forms is most effective when it reminds you that while time and place might be variable, human nature, both the negative and positive aspects, remains constant.
Soldiers passing by
Listening to the winds of Change
The world is closing in
And did you ever think that we could be so close, like brothers
The future's in the air
I can feel it everywhere
Blowing with the wind of change.
The second favourite and most influential song I can recall from that era was Freebird by Lynyrd Skynrd. I love words and I love stories and can usually derive a good old yarn from most songs but it's the instrumental element of this tune and the change in tempo that evokes the most emotional response in me, for 2 reasons; the first being that Freebird is a musical masterpiece. Listening to it is a completely immersive experience for me, so much so that I gave one of my characters in my second novel, Ben in Behind a Closed Door, a Lynyrd Skynrd tee-shirt, which he treasures. The second reason, which incidentally brings the passive elements of my childhood musical influences full circle, is that I had the distinct pleasure of being on stage briefly with the guys from Lynyrd Skynrd in L.A. in 2011. Who knew that a song played on a tape recorder to my ten year old self in my mother's front room in 1983 would be the song that would afford me the opportunity to be on stage with the band nearly thirty years later. That reminds me, I never really thanked my big brother for making me listen to his music all those years ago!
Does music influence your writing?
I tend to rely on music when I need to evoke emotion in a character.  Recently I was about to do a radio interview about the second book, Behind A Closed Door and just before I went on air the presenter asked me for songs to play that I would have listened to while I was writing the book and with nerves, my mind went blank. I could only remember one, Christina Aguilera's-Hurt. I had played this on a loop as it reflected closely the inner conflict that plagued one of the main characters, Heather. The central themes were deep regret and loss and it never failed to get me into the head of Heather.  I needed more tunes for the show so minutes before we went on air, I posted a last minute plea to my Facebook followers to remind me of songs that I would have spoken about while drafting the novel or if anyone had any suggestions of songs that reflected the inner conflicts of strong resilient women. Thankfully, Facebook lit up with all sorts of suggestions which I gave to the sound engineer and most of those songs are still now on my Behind a Closed door playlist.
Do you listen to music while writing, editing, etc.?
No. I'm easily distracted and don't need any more reason to procrastinate! I only listen to specific songs that are relevant to a particular scene or character before I write.
Is there one particular novel or piece of writing you wrote that was directly influenced by a piece of music?
My first novel, Brothers and Sisters, started out life being called  'I Hope You Dance' it was inspired by the Country song of the same title by Leanne Womack. For me the lyrics resonated because they perfectly portrayed the sentiments and wishes that any mother would have for their children.
What music are you listening to at the moment?
I'm hopeless at remembering song titles or who the artist is and my teenage daughters will tell you I frequently ask them to put 'you know that song I like' on my playlist. For clarity, I usually sing them a few bars of the lyrics and it always amazes me then when the song magically appears on my playlist.  I think they can control my music (amongst other things) from their account, don't ask me how! The current playlist has Coldplay, Mumford and sons, Lady Antebellum, The Gorillas, Eve Cassidy, Joni Mitchell, Meat Loaf, Tom Jones and Bryan Adams. It's quite a diverse list and I've tried but failed to come up with some form of commonality. If I hear it and like it, I'll ask the music fairies, (daughters) to put it on the list and I listen to it. That's as complicated as it gets for me and music.
Musically, what's your guilty pleasure (or is there such a thing)?
I find myself tapping along to Country songs and I really do love a good old emotional love song that makes me tear up.
With my writers hat on though, I can appreciate the amount of effort and resilience it takes to get a piece of work from conceptual stage to delivery (notwithstanding Stock Aiken and Waterman's approach to music production) so I don't think any piece of music or art can be reduced by belonging to a particular set of genre rules. If you like it, listen to it, if you don't, move onto the next tune (and be grateful that you don't have to forward on your tape and run the risk of getting the timing wrong and have to forward-rewind about twenty seven times till you get the next song lined up perfectly!)
Adele O' Neill is the author of Brothers and Sisters and Behind A Closed Door. Her third novel, When The Time Comes, is due for release in 2019.
---
Follow Derek online, on Twitter and on Facebook.
Derek Flynn runs Writing.ie's SongBook blog, and is an Irish writer and musician. He has a Masters in Creative Writing from Trinity College, Dublin. He's been published in a number of publications, including The Irish Times, and his fiction was featured in 'Surge', an anthology of new Irish writing published by O' Brien Press with the aim of showcasing "the very best of the next generation of Irish authors". Online he can be found at his writing/music blog – 'Rant, with Occasional Music' – and on Twitter as @derekf03