Guest Blogs
Poetry Ireland announces this year's Versify poets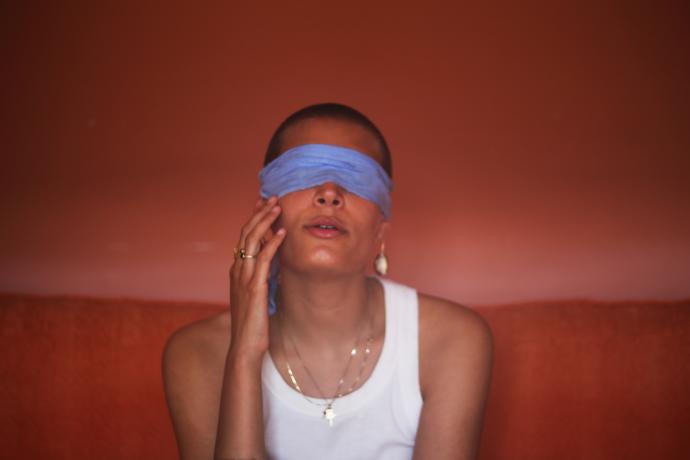 The spoken word poets will perform as part of Dublin Fringe Festival
Poetry Ireland is delighted to announce that this year's Versify poets are: Samuel Yakura, James Crickard, Trudie Gorman, Beau Williams, Christie Kandiwa and Philip Edgar.
Versify, which is the first p
artnership between Poetry Ireland and Dublin Fringe Festival, will cultivate and spotlight the most exciting new voices in Irish spoken word poetry.
Chosen from a sky-high pile of hopefuls, the Versify poets perform as part of Dublin Fringe Festival on Thursday 12 September at Poetry Ireland in Dublin's Parnell Square. This showcase is the culmination of a week of intensive mentoring for the poets by industry professionals.
Elizabeth Mohen of Poetry Ireland said the quality of entries to this first year of Versify was extremely high.
"We were overwhelmed by the enthusiasm shown in the entries for Versify's first year, which has confirmed for us the power and potential of Irish spoken word," she said. "The six poets selected by Bridget Minamore are in possession of huge talent and unique voices, and we can't wait to watch them shine as part of the Dublin Fringe next Thursday 12 September."
Acclaimed British-Ghanaian poet B
ridget Minamore selected this year's participants and will lead the workshops on form & craft and performance. Emmet Kirwan and Linda Devlin, two stalwarts of the spoken word scene, will facilitate a workshop on the business of performance poetry.
sa=i&source=images&cd=&ved=2ahUKEwj9rebtrcHkAhVCiVwKHWgeC5AQjRx6BAgBEAQ&url=https%3A%2F%2Fwww.fringefest.com%2Ffestival%2Fwhats-on%2Fversify&psig=AOvVaw1zuGIyBgTcvCFZLnr3Drdw&ust=1568036645351511More details on Versify can be found here – https://www.poetryireland.ie/whats-on/versify-showcase-as-part-of-dublin-fringe-festival
More information on the Dublin Fringe Festival programme can be found at https://www.fringefest.com/
---
Follow Kate online, on Twitter and on Facebook.
KATE DEMPSEY runs writing.ie's Poetic License blog and is our poetry guru. She is a writer and a blogger living in Maynooth. She writes fiction and non-fiction as well as poetry and is widely published in Ireland and abroad, in magazines, anthologies and on the radio. She fits this around her family and a full time job, writing on the sofa, on the train and in that little coffeeshop on the corner.

Poetry can be a solitary activity and she appreciates the support she received from the online community, particularly when starting out. She is excited about continuing the dialogue with her blog here.